How to Start an Online Business from Home
May 20, 2022
Posted by:

OceanCyber

Category:

IT Consulting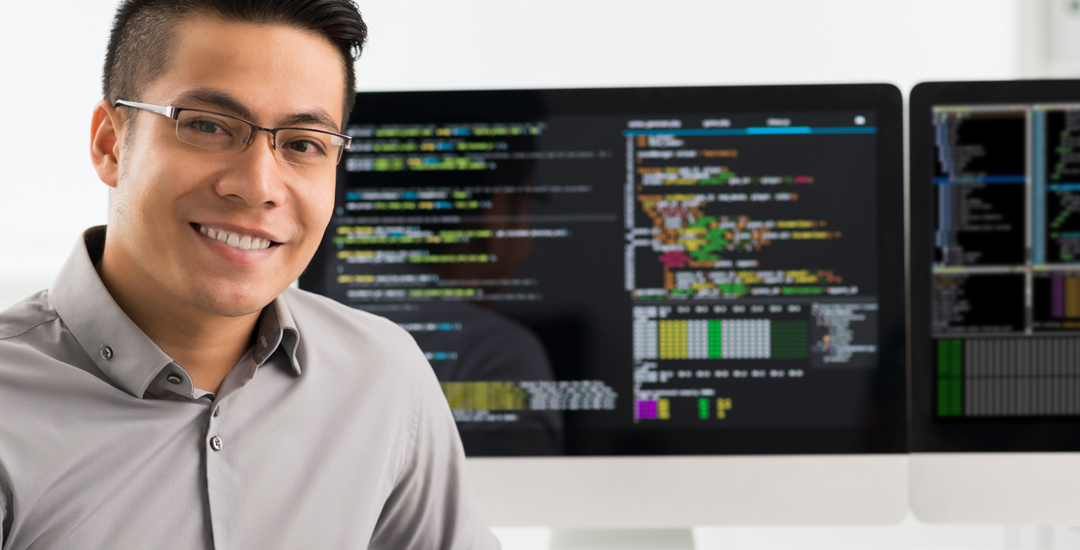 Starting a business involves things like stock, staff, and in most cases, renting premises to run the business. That has changed because of the Internet. An increasing number of home-based businesses are popping up. Lots of them you can act out online using your existing means, and you don't need to raise anything like the capital required to run a typical brick-and-mortar outfit.
This post walks you through every step to starting your home-based business, from conceiving an idea to writing sales copy and driving valuable targeted potential clients to your website.
When it comes to building a website, I go straight in and recommend WordPress. That's because it's an excellent platform that lets anyone build any website for free and with little or no web development skills. Plus, you can create all of the business types mentioned on this page on the WordPress platform.
I've seen 1000's of people start and grow successful businesses by doing the following:
Study and Understand Your Market
If you've got a business concept to run with, you need to ensure it's worth investing time or cash in. Unfortunately, there's no strategy to assure your small business will succeed, or your products will sell, irrespective of how much research you do. However, you can get a good idea of whether you're selecting a profitable niche market and define a unique selling proposition by researching your market.
Outline Your Target Market
Successful businesses search for the market first and product second. So the first step is defining your target market (the people who are most likely to purchase your products or use your services). For example, who's going to need your homemade candle covers? Who's most likely to join your daily e-yoga sessions? Focusing on the right people with your content and advertisements will guarantee the right people find your pages and increase conversions. 
Study Your Competitors
Now that you've locked in your potential customer base, it's time to focus on your competitors. A quick search on social media and Google can reveal competitors you should be aware of. Try some keywords related to your business and see who comes up. Whether a rival personal trainer locally or someone selling a similar product, go to their website. 
Observe what they're doing to serve customers, and how effectively are they doing it? Most significantly, take note of what could be done better. If your product is similar, how will you differentiate yours? Favourable delivery terms, warmer branding, and a secure checkout process impact who will get the final sale.
Seek Feedback on Your Business Concept
You need input and concepts to make your small business idea bulletproof! To test your concepts, you can ask people (if you can trust they can be sincere with their feedback) or conduct a market research survey to test your ideas. Or you can ask people in your target demographic what they think of your concept, any recommendations on how to improve it, whether they'd visit your website, and their willingness to pay for your product and service.
With the information you've gathered, you'll be able to deliver services or products for a market that already exists — and do it better than what's already out there.
Design and Build Your Website.
As soon as you've got your market and product and have nailed down your selling process, you are ready for your small-business web design. Keep in mind to keep it simple. You've fewer than 5 seconds to grab someone's attention — otherwise, they're gone, never to be seen again. Some essential tips to bear in mind:
Select one or two plain fonts on a white background.
Make your navigation clear and straightforward, and the same on every page.
Only use graphics, audio or video if they enhance your message.
Include an opt-in offer so you'll be able to collect e-mail addresses.
Make it simple to buy — not more than two clicks between potential customer and checkout.
Your website is your online storefront, so make it user-friendly.
Launch on Social Media
Social media is your accessible business advertising and marketing tool. Many people could see your online business on platforms like Facebook, Twitter, Linkedin, and Instagram. Listed below are some tips to launch your business on social media profiles:
Share hyperlinks to your blog posts, products and website
Run giveaways to establish your brand and get people actively engaging with your message.
Post often; this way, people know you're an active business
Check your business profiles often and reply to feedback and queries timely (your response time is now listed on your business web page)
Encourage clients to rate your services and share reviews and ratings of your business or products on their profiles
Add hyperlinks to your social profiles on your website
With most social media platforms, you can pay for advertisements to appear in target customer's feeds
Until people know about your business, they won't find your website. Social media is an excellent way to drive customers to your pages.
Drive Targeted Clients to your Website
Search Engine Optimisation (SEO) is integral to online marketing. Good SEO works when someone searches for words or phrases valuable to your business and finds your web page at the top of the returned results. 
If you want people to find it in search engines, it is advisable to use strategies that make your website rank higher on Google search results pages. 
Per Click or PPC advertisements are a pretty reliable option to get site visitors to a brand new website.
It has two benefits over waiting organically for site visitors to come to you. First, PPC adverts show up on the search pages instantly, and second, PPC adverts allow you to check different keywords, headlines, prices and selling approaches. So you get immediate site visitors, but you can also use PPC adverts to find your best, highest-converting keywords. Then you can distribute the keywords throughout your website in your pages and code, which will help your rankings in the organic search results.
It is wise to bid on keywords related to your audience's interests or your business. Then, each click sends a customer to your website. In this model of internet marketing, you pay a fee each time someone clicks on your advert. 
Email is a precious business asset. When people subscribe to your email listing, they've permitted you to engage with them regularly. As a result, your emails can establish your brand, deliver product announcements, promote service tweaks, and anything relevant. In addition, email marketing is cheaper than most other strategies because it's highly targeted. 
Establish a Professional Reputation for Your Business
People use the internet to search for information. Provide that information at no cost to other websites, and you'll see more visitors and better search engine rankings. The key is always to include a hyperlink to your website with each tidbit of information.
Give away free, professional content. Create articles, videos or any other content that people will find helpful. Distribute that content via online article directories or social media sites.
Include "send to a friend" hyperlinks on valuable content on your website.
Become an active professional in industry forums and social networking websites where your target market hangs out.
Establish a Professional Reputation for Your Business
An essential internet marketing method is developing every client's lifetime worth. At least 36 % of people who have bought from you will purchase from you again if you follow up with them. Closing that first sale is by far the most difficult part — not to mention the most expensive. So use back-end selling and upselling to get them to purchase again:
Supply products that complement their original purchase.
Send out digital loyalty coupons they can redeem on their subsequent visit.
Supply related products on your "Thank You" page after they buy.
Reward your clients for their loyalty, and they'll become even more loyal.
Total Views: 26 ,